Escorts. We all know escorts exist but most of us wouldn't know how to treat an escort if we were spending time with them.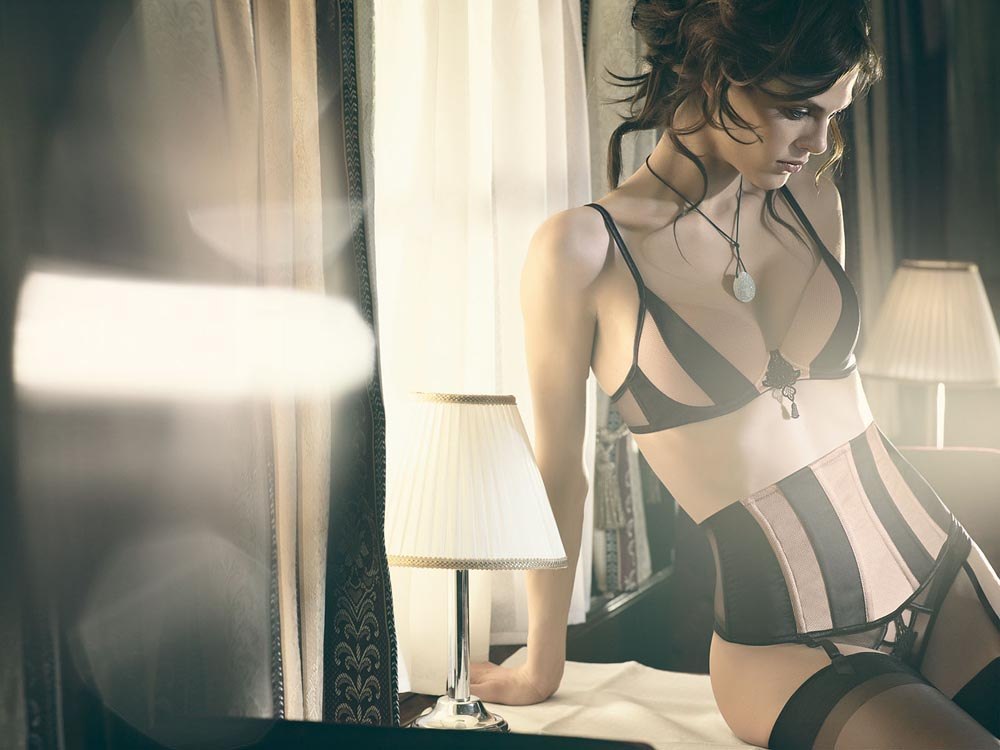 We live in a society where spending time with an escort is often seen as awkward and taboo and there simply isn't enough conversation about how to treat escorts.
But choosing to relax with an escort shouldn't be regarded as dirty or 'wrong' and it's normal to be curious about what a night with an escort would be like.
Whether you're a busy person who doesn't have much time for dating, socially awkward around women or just looking to have some fun, escorts – especially from legitimate and safe sites like Opivm – are a fantastic option for many individuals.
So you've booked an appointment with a gorgeous escort and are feeling confused about how to act. Will it be okay to get physically intimate with her? Would she be okay with cuddling? What do you say when you first meet her? Rest assured that every man has had these thoughts before their very first time and it's okay.
We've compiled a list of the most important tips that can help you treat your escort better so that you can become her favourite client and awkwardness between the two of you will stay well away. After all, by treating your escort respectfully you ensure that her services will leave you satisfied and comfortable.
Escort Rules
Before we get into the nitty-gritty about how you should treat your escort, we've got to get through the rules first. This is a great way to know what you're getting yourself into and to avoid any miscommunications with your lady when the time comes.
The first thing you should remember is that you're paying for a service. What you both decide to do beforehand is what you'll get on the day – so please don't try to negotiate anything else on top of what you've already decided. This is a sure way to leave a bad impression on your escort and will most likely ruin the mood.
Discuss everything with your escort and ask her if she is comfortable with doing those things.
You are not allowed at any point to photograph or video your escort – and of course your escort is not allowed to photograph or video you either.
Whether you're travelling to your escort at her establishment (incall) or your escort is travelling to you (outcall) it's always important to be on time. On the rare circumstance that you are late, however, it's courteous to let your escort know with a phone call or text message that you're going to be 5-10 minutes late.
Escorts are not all sex workers but if there is going to be sexual acts involved – and you've both agreed to it beforehand – do not speak about it in person if you are out in public. Though exchanging sex for money is legal in the UK, publicly soliciting it is not.
Don't mention the money during your time with the escort and instead place it in the predetermined space before anything else. Do not hand the money directly to your escort. If you do need to talk about money for whatever reason, always refer to it as a 'gift' if you are out in public.
If you will be having consensual sex, always use protection. This is for the safety for both you and your escort. If you do ask to go bareback, and the escort agrees, there is a high likelihood that she has done bareback with previous clients too. Remember that being an escort is her job and that the chance of obtaining a STD is likely with unprotected sex.
We've spoken about the main rules in this section which will hopefully give you and idea on what to do and what not to do. These are the main formalities but they can help you have an idea of how to treat your escort too. The key thing to remember is that you're spending time with another human being who has feelings. Do not do anything to make both of you feel uncomfortable.
How to Prepare
Knowing how to prepare is another key aspect of treating an escort properly. By taking the time to do these things your escort will know that she will be spending time with a respectful and considerate person, and you'll be on the fast-track train to becoming her favourite client in no time.
You'll be spending a lot of time with someone in close-range so please ensure your hygiene is impeccable. Escorts, especially the ones at opivm.co.uk go to great lengths to ensure they are clean and fresh for you, and the same of you would be very much appreciated.
Every escort has a do's and don't list of things that they will be comfortable doing or not. Make sure you communicate with your escort about this thoroughly before you meet them.
There are also some terms and lingo in the escorting world that may be beneficial for you to know beforehand. Here's a quick list of key terms that you should know:
CIM – Come in Mouth
Greek – Anal sex.
GFE – The Girlfriend Experience (which includes penetration, oral and the typical sexual things you'd do with a girlfriend. Cuddling and chatting is also included but kissing may not be).
PSE – The Porn Star Experience (which is pretty much GFE but with much more exaggerated noises, expressions, and nastiness).
No BBS – no bareback sex (must use a condom).
Treating your Escort
Don't forget that your escort is human and has feelings just like you do. When you first meet her, take the time to chat with her first and get to know her a little bit. To help you relax, bring a bottle of wine (with glasses!) and pop it open to get things in the mood.
If both you and your escort have agreed to perform sexual acts, make sure you read the escort's cues. If you enjoy talking dirty or spanking, for example, but you can sense that your escort is not as enthusiastic, try to refrain from doing so.
If you want to make a good impression, you can bring some gifts for your escort. This is a great way to stand out from the rest of her clients and make her remember you. At first you might not know her tastes so you can always opt for gift cards from shops like Victoria's Secret, The Body Shop etc.
Once the deed is done, you can choose to leave straight away or spend the rest of the allocated time cuddling and chatting.
Don't forget to tip the escort! This is a great way to let your escort know that you enjoyed her company. If you had a great time and would like to see your escort again in the future, tipping her would show her that you were impressed with her services.
Once you are done, ask your escort if she would like to be reviewed. On Opivm Escorts there is an entire page dedicated to reviews. Once your escort has agreed, make sure you are honest in your review as this could not only improve your relationship with the escort but will also give other people and idea of what it's like to be with that particular escort.
This might seem a little overwhelming but as long as you're respectful and considerate, you're sure to have a wonderful time with a beautiful woman with no hassle or awkwardness.
Ready to explore an experience with a beautiful London escort? Visit our booking form and book today!