We all have fetishes; they could be something mainstream as bondage or something like foot licking and a lot in between. Fetishes are a really weird thing. They're our deepest and darkest sexual desire that may even be unspeakable at times. The point is we all would like to do some really kinky/taboo stuff if we had our free will. But, due to our lack of experience, we struggle to really come out properly. What will my partner think? What will I even do? Will she leave me once she knows how weird I am? Well, all of these are perfectly valid questions and getting the answer to them is necessary before you dip your toes into the world of fetishes. Here are a few ways you can explore a fetish successfully.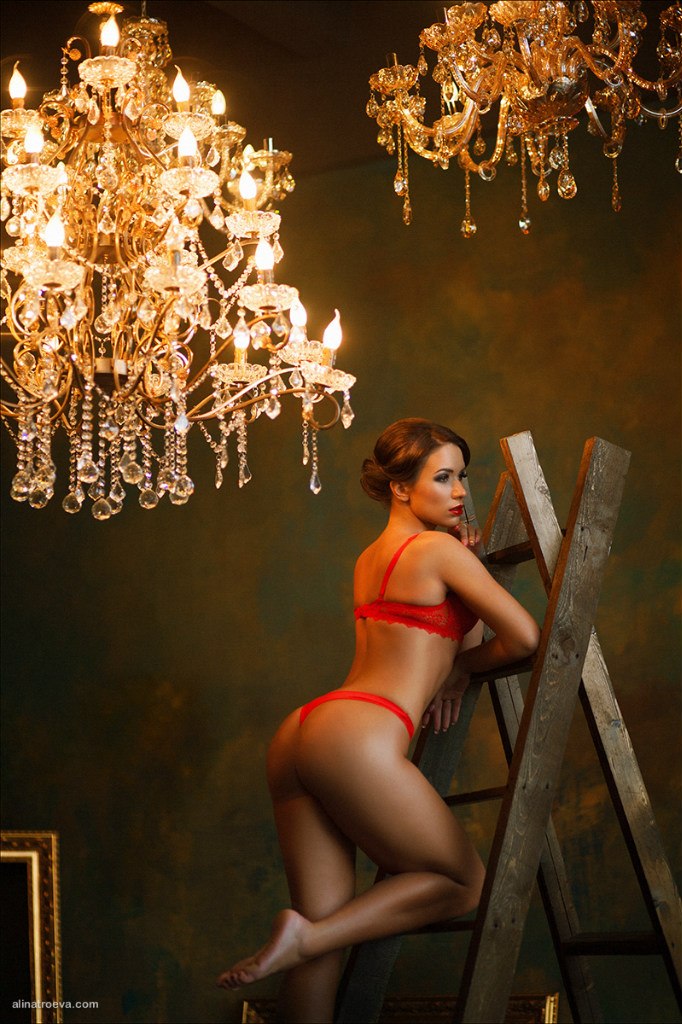 Explore a Fetish with An Escort
Escorts are highly experienced at helping you discover and uncover your favourite kinks and fetishes. As sexperts in their own right, they are best placed to help you learn what makes you tick in the most comfortable and non judgmental way. They are also sure to make your first experience one of the most pleasurable as they will know the ins and outs (pun intended) of what generally feels the best in each fetish category. Depending on what you would like to experiment with, most of these experiences will often not cost anymore than the regular and will surely save you time and awkwardness that you may encounter with other methods. Book an escort today and begin your journey.
Buy Sex Books
The internet may not exactly be the best place to read about fetishes. Ironically, you're reading this on the internet too, but we're not directly telling you about the things you should do as part of that fetish. We're telling you about how you can find sources to tell you about the things to do as part of a fetish.
To find some amazing content regarding fetishes, you should resort back to the old pen and paper. There are a ton of great books on fetishes that can serve as a complete guide you can check out. The Fetish Fact Book is one, The Erotic Mind is another. There are hundreds other too; the information in these books is probably a lot more realistic as compared to anything else you'll find on the web.
Watching Porn
Porn is the farthest thing from sex ed. Its exaggerated, inaccurate and extremely unlike anything in real life. But, when it comes to fetishes, it may be a pretty decent source of information. We would tell you to watch videos regarding the fetish you're interested in and then apply that stuff on your partner. Some of the stuff in porn hurts and the females are being paid to bear all that. Your female isn't. So, make sure you don't try to apply some twisted porn plot on your other half.
However, you can use porn to try and see what different types of fetishes out there and the equipment you could potentially use to explore them. We'd suggest that you take the content in porn simply as optional. Don't try to apply it all.
Join Communities
The experiences of past users are extremely critical for the foundation of your fetishes. They're people that have already had your journey and started out not knowing what to do. Now, they're more than proficient at exploring their fetishes. So, if you want the pro tips, join communities. There are online forums dedicated specifically to fetishes. Apart from that, you have Facebook groups. Though we wouldn't recommend Facebook groups since Facebook tends to have a lot more people trolling and the information wouldn't be completely valid. You could resort to some of the more legit (legit in comparison only, there's no such thing as legit social media) like Reddit where users a lot more truthful and even helpful to those looking for suggestions. But whatever information you receive from online sources, take them with a grain of salt. People tend to exaggerate a lot more than they should over the internet.
Chat Rooms and Social Networks
Don't believe information you receive on Facebook? Worry not, fetishes have a social network all to their own name! There are actually part-social networks, part-websites dedicated solely to people that are looking for a place to express their inner love for weird fetishes. A decent site of such would be FetLife that has over 8 million members and has logged over 3 million blog posts by fetish masters. Their motto says it all, "Like Facebook, but run by kinksters". Such websites are a highly dependable source of information. And, we'd never recommend to trust anything completely, but the information on FetLife and other such sites have a much higher percentage of being legit.
Talk to a Professional
Don't trust the internet? Then, don't even use it! There are multiple ways to explore your fetish and one really good one could be to talk to a professional. First of all, you don't necessarily need to talk to a sex expert to understand your fetish. The very first issue people have is comprehending why they're so invested in something so weird. To accept that, you can use the help of a regular psychologist. These experts are completely ready to help you understand your subconscious mentality and the fact that this is relevant to something sexual doesn't discourage them. Moreover, once you've accepted the fetish as something you want to explore, you can further go and seek the help of someone that's more proficient sexually; ergo, a sex expert aka an escort.
Visit the Local Events
Well, the first thing we need to put out there is that you are not going to be finding fetish-based events all over the world. If you're living in Europe of somewhere in America, you'll find some. But, if you're living somewhere in Turkey, then fetish-themed parties are a long shot.
Considering you're one of the individuals that can get their hands on these events, you're nothing short of lucky. Such events are a tremendous opportunity for you to learn more about your fondness for fetishes. You can discover like-minded people and socialize with them to find out exactly what goes into following a fetish. If you've ever been to such an event, you'd know that the overall vibe is pretty supportive. Everyone there knows that they have a habit others would consider weird; but the people in that room find it perfectly normal. So, you'd be surprised at how friendly such groups are.
Visit Sex Shops
To really immerse yourself in the glory of sex shops, we recommend you find a tier one sex shop that has a really premium collection of toys. The reason behind this is that for most fetishes, you're going to need some tools. You can read about items on the internet, but if you're looking for a more personalized opinion, sex shops are the place to go.
Unlike events, if you don't have sex shops in your locality, don't worry. Quite a few reputable sex franchises have an online chat type thing set up where you can talk to their customer support and ask questions in real time. Going to a vendor's shop in person is obviously better, but if that's not a possibility, online chats or even emails are a great way to learn about all the stuff you could buy to preach your fetish.
Talk to Friends
Obviously, most of you would say no this because of the fear of being judged. However, when it comes down to interests, you'd be surprised at how many people are into kinky stuff without ever telling their family and friends. Just like you, other folks are also extremely hesitant to share such information. So, they resort to keeping it buried deep in their brains. Start a conversation with people that you trust. Obviously, everyone judges people with fetishes, but talk to a person that will at least respect your opinion and treat your fetish respectfully. Once you find the right person, talk away. You'd be surprised at how enlightening that conversation will be.
Experiment with a Partner
Well, you know what they say, what better way to learn about something than actually doing it. No matter how many blog posts you read, how many articles you scour or how many professionals you talk to; you're not going to have enough information about a fetish till you actually try it.